5 days at the
NEWFOUNDLAND COASTAL SAFARI CAMP

Fortune Bay Explorer is a five day adventure based at the Coastal Safari tent camp. It is offered throughout the summer and begins every Monday at 9:00am and ends on Friday.

Our 12'x14' canvas camp tents are locally made by United Sail Works who started out a generation ago as sailmakers for the hundreds of schooners that sailed the waters of Newfoundland fishing and transporting freight before the road system was built in the 1960's.

The tents are fixed on wooden platforms with two comfortable beds in each tent. We provide all meals, linen and towels. Each tent has a light. We also have a gas heated shower and you can have a shower anytime. In order to minimize the intrusiveness of our camp in this wilderness area we do not use a generator. As a result it is very common to observe caribou, seals, eagles and other birds and animals near the camp.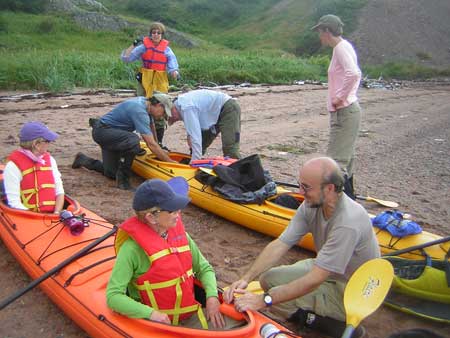 On arrival at the camp we give you your towels for the week. You can select a kayak and paddles and that will be the one you will use throughout the week. Keep your paddles and lifejackets at your tent.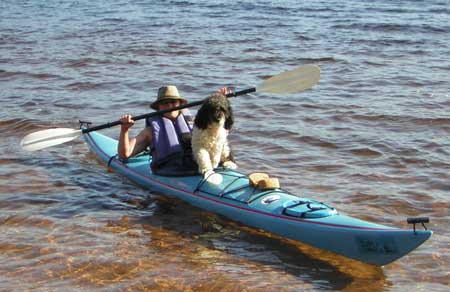 The waters around the camp are sheltered and provide a safe kayaking experience for everybody. The more adventurous can venture further afield but we ask that you let us know your route before your leave.

We have a daily schedule of guided paddling and hiking and provide a packed lunch.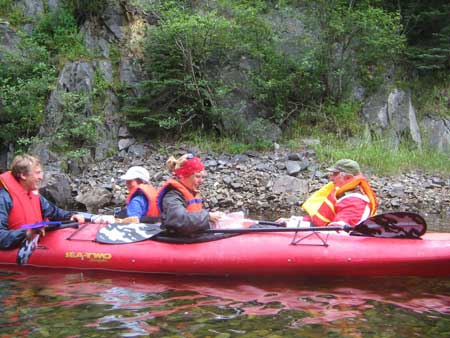 Many of our guests also enjoy the chance to go fishing and try their hand at catching supper, others go beachcombing or relax on the beach.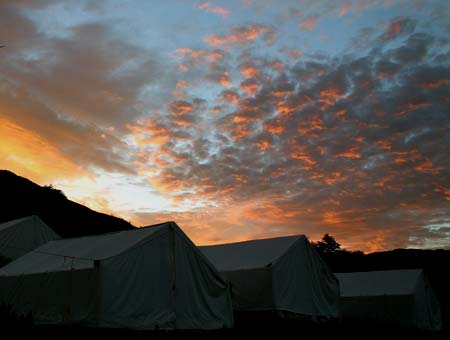 At the end of the day you fall asleep to the sound of the waves rolling on the beach