Sea kayaking in Long Harbour fjord

The Coastal Safari camp is located near the entrance of the 12 mile long Long Harbour fjord and it is an ideal secluded and sheltered location for sea kayaking whether you're an experienced paddler or just beginning.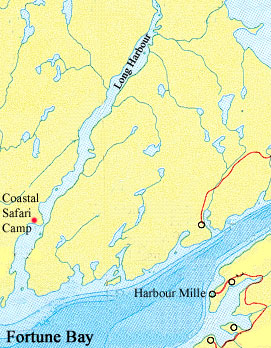 Many of our guests kayak out of the Coastal Safari camp on half day trips but we can easily customize an itinerary for paddlers who want to go on multi day trips.
We support all kayaking from our camp with our 23' Sea Runner powered by two 50hp Honda outboards . If your arms get tired put ashore and we'll soon be along to take you back to camp.


If you are camping out on a multi day trip away from the Coastal Safari basecamp we can take your camping equipment and food to your overnight campsite.No matter where you are in Long Harbour we can reach you quickly and transport you and your kayaks back to camp for a hot shower and a cooked meal.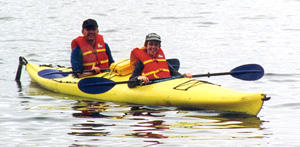 For Complete Booking InformationClick Here